Jada Pinkett-Smith has been at the center of one of the biggest scandals of 2020. August Alsina, who was described as a mentee of sorts by the Smith family, alluded to an affair that Will Smith allegedly blessed!
All of this actually began years ago. Amid rumors of a divorce in 2015 Jada was spotted at a concert in London with August.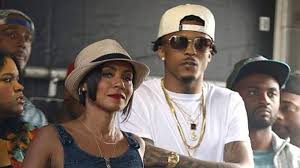 Jaden Smith and August began to get closer on social media.
What seemed innocent turned into something more intimate per the opinions of the public. Six months after being spotted at the London concert, Jada and August were spotted on what appeared to be a couples trip to the islands with Willow and then rumored boyfriend. Husband Will Smith did not attend.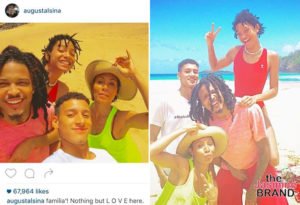 What followed were years of speculation, suggestive photos, family trips, loving messages and songs dedicated to one another.
After years of rumors, August even appeared on Red Table Talk in 2018 and opened up about his traumas, substance abuse, and healing. 
https://www.facebook.com/watch/?v=60624669310814
It was there that Jada asserted she met August in 2015 and was in his life to help him overcome some hardships he was facing. 
So, when August announced a documentary series and new album everyone was rooting for him. We felt like we knew August and we wanted the best for him. However eyebrows were raised when he mentioned a serious relationship he had been in.
When the news of the new projects were revealed, August did promotion and sat down for interviews. An interview with Angela Yee broke the internet when August finally plainly addressed WHO he had been in this deep relationship with. It's one thing to assume, so everyone's mouths dropped when he said that Will Smith, husband to Jada Pinkett-Smith had given him permission to be with his wife!
Will and Jada came out vehemently denying these claims in a way we've never seen. For years the public has gossiped about the couple and they rarely give the satisfaction of a response to such things. 
Some alleged Red Table Talk Employees confirm what August says and suggests divorce would be the best answer.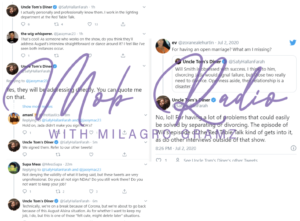 After all this came to light Jada was accused by social media of being a predator to a vulnerable young man who sought help and saw her as a mother figure. 
That's when Maria Farmer's claims started spreading through social media to an audience that may have never heard it. Maria Farmer claims to have been held hostage, raped, and abused in other ways by Jeffrey Epstein and girlfriend Ghislane Maxwell.
Maria Farmer told The Washington Post that she holds Wexner "responsible for what happened to me" in 1996, as the alleged assault happened on a property owned by the billionaire and "monitored by Wexner's wife, Abigail, and the Wexner security team."
Other experiences include being abused by a man named Randy Bowie who was security to Les Wexner. Jeffrey Epstein was arrested and "committed suicide" while awaiting trial. Ghislaine Maxwell was arrested just yesterday by the FBI for her role in these heinous crimes.
What does this have to do with the Smith's? 
Well, Maria Farmer recently gave an interview and stated that Jada Pinkett approached her to appear on her show Red Table Talk. They were to discuss some of the things Maria had been through. Maria was very candid and even revealed names of people who had harmed her. That included Randy Bowie. Maria never heard from Jada after opening up about surviving that abuse. Maria claims to have found out after the fact that Randy Bowie was the current bodyguard to Will Smith!
Now, I can't verify this at all, but Maria Farmer made the startling claims and it has everyone wondering; could this be deeper than what we think? 
Jaden Smith did want to be emancipated for his 15th birthday his father Will Smith confirmed and Willow Smith was on social media in 2015, a month before Jada was seen publicly with August Alsina, pinning an open letter to a dead Tupac Shakur. Willow said her mother was very sad and that her and her mother missed him very much…
Maria Farmer was a young artist and something that has been highlighted are the works of art Jeffrey Epstein and others seem to be interested in. Take a look at some instagram posts from a young Jaden and Willow Smith.
We can't say for sure what the hell is going on, but Jada Pinkett will be appearing on Red Table Talk to speak with herself I suppose and one thing is for sure; 2020 will expose the truth. 
https://twitter.com/jadapsmith/status/1278742243168251905?s=21
What do you think about all of this?